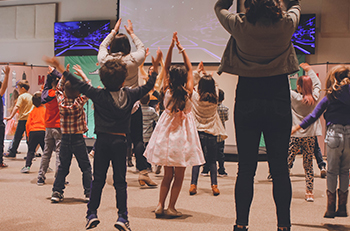 P.S.smile : Socio-Emotional Capacity Building in Primary Education
The more technology we have in this digital age, the more we automate tasks and trust machines to take over duties, the more we realize the importance of emotions and more specifically social-emotional intelligence.
In 2019 initiated Erasmus+ project "Socio-emotional Capacity Building in Primary Education" (P.S.smile) was approved and will start in 1st of September.
Emotional intelligence is our ability to recognize emotions in ourselves and others, to understand their effect, and to use that knowledge to guide our thoughts and behaviours. Because emotional intelligent people tend to get along better with others and be more empathetic and compassionate, they are likely to be more successful compared to their counterparts. And that makes emotional intelligence something worth learning more about. Thus it is more than vital to start to talk about emotional intelligence since primary school, but not only for training children but also to train teachers and parents that are fundamental figures in the children emotional development.
The project aims to foster socio-emotional capacity development in primary education institutions enrolling into activities all community.
Partnership:
LT – VšĮ "eMundus"
LT- VšĮ Mano šeimos akademija (My Family Academy)
BG - FOUNDATION FOR DEVELOPMENT OF THE CULTURAL BPOCS (CUBU Foundation)
IT - University of Padova
PT - ASSOCIACAO PARA A RECUPERACAO DE CIDADAOS INADAPTADOS DA LOUSA (A.R.C.I.L)
GR - ASTIKI MI KERDOSKOPIKI ETAIREIA FOUR ELEMENTS