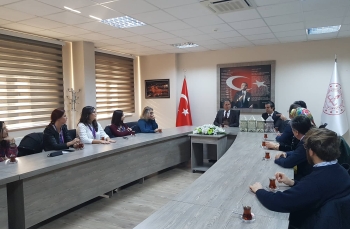 Programming Basics for Elementary Teachers
It is noticeable that at an early age, children are able to launch their desired programs on a tablet or computer, and without understanding the rules, quickly understand what needs to be done to change images or game levels. Many European countries are already focusing on developing these skills in primary school and see the use of information and communication technologies (ICT) as a means of integrating children's learning, better understanding of new topics and learning. However, there is a shortage of teachers' competencies in this area, a lack of time to discover and learn new and emerging educational programs.
"Code Your Future" is an international project that aims to improve the digital literacy of primary school teachers (educators) and to improve their skills in applying information and communication technologies (ICT) and to provide the basis for robotics and programming.
The project will last until 2021. Four training courses in robotics and programming are provided for educators at partner institutions during spring season. The project partners will share experiences in applied programming training in elementary school, discussing the systems, applications and solutions they have applied, the challenges they faced, while learning basic robotics and programming skills.
During the first partner meeting on December 4th, 2019, in Kayseri, Turkey, the most important works and deadlines for this project were decided. After each training, representatives of the partner institutions will have to give a lesson or seminar to the community of their institution, transferring the experience gained in the international training. At the end of the project, a programming guide for primary school teachers and parents will be prepared, based on the material provided by the scheduled trainers. The project results will be published on the project website created by the partners.
The project is implemented by the public institution "eMundus" together with the consortium partners: Kayseri İl Milli Eğitim Müdürlüğü (Turkey), Mustafa Özdal Anaokulu (Turkey), Barbaros Anaokulu (Turkey), Colegiul National de Informatica Matei Basarab (Romania), Associazione Let's Keep Learning Onlus (Italy), Inercia Digital SL (Spain). The project is funded by the European Union Erasmus + program.