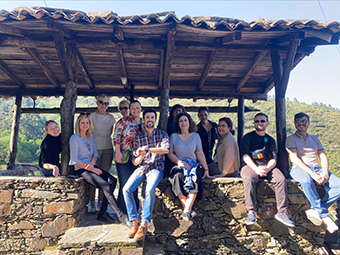 3rd TRANSNATIONAL PARTNERS MEETING
The 3rd Transnational Partners Meeting (TPM) of PSsmile project took place on the 9th and 10th of May in Lousã, Portugal.
The meeting was organized by ARCIL and it was dedicated to the definition of the last project activities. During the event, all participants shared the experiences collected during the training and testing activities carried out in schools with teachers and pupils, showing how the project gathered a great consensus and appreciation among all the target groups.
All partners worked hard in defining an effective plan for the completion of the latest activities, which will see them involved in the testing of PSsmile mobile app (Intellectual Output 3 – IO3) and the implementation of the Socio-emotional Capacity Moodle (Intellectual Output 4 – IO4).
The meeting was a perfect opportunity to meet in person once again and renew the strong team spirit that distinguishes the partnership.
Project website: smile.emundus.lt