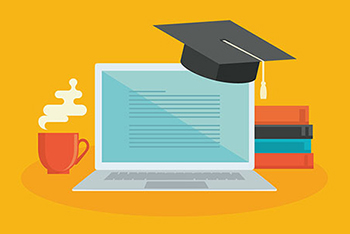 INTERNATIONAL INTERNET COURSES FOR TEACHERS ABOUT IT INTEGRATION IN LESSONS
We invite you to online evening courses for teachers of primary, secondary education (every teacher who wishes to improve her/his skills in IT is very welcome). During the courses you will get news about the use of IT programs, basics of programming, microcomputers in primary education. Hour of Code activities, Ozobot and Micro: bit microcomputers will be introduced and practical tips will be shared.
These international courses will be led by lecturers from National College of Informatics "Matei Basarab" in Romania (Colegiul National de Informatica Matei Basarab). Teachers from Lithuania, as well teachers fom Turkey, Italy, Spain and Romania will also take part in the individual sessions.
DURATION: 5 times 2-2,5 hours each.
DATES: June 10, 11, 14, 15, 16 (Thursday-Friday, Monday-Wednesday)
TIME: on the specified days 17:00-19:30 o'clock (theory + practice with consultations)
LANGUAGE: originaly the course will be provided in English, therefore all course synchronously will be translated from English into Lithuanian, and the handout material will be provided in Lithuanian.
REQUIRED KNOWLEDGE AND TOOLS: The courses are designed for participants of any level of IT knowledge. A computer with a stable internet is required.
VIDEO CONFERENCE PLATFORM: Zoom (a link will be sent to registered participants)
CERTIFICATES will be prepared and signed by Romanian organizers, mentioning the participation in international online courses. Online courses are free.
REGISTRATION - https://forms.gle/ZkbEdsVE7WrTPf9M6
The online courses are organized in the framework of the Erasmus + Strategic Partnership Good Practice Exchange project "Code Your Future". Project website: https://codeyourfuture.eu/
More about the project in Lithuanian language. (link)
eMundus team
"Code Your Future" project partners
For more detailed info: neringa@emundus.lt