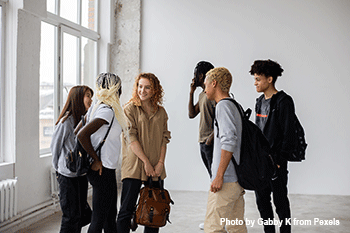 BiMo: Bilingualism in Monolingual Contexts
The BiMo project delves into the situation and the needs of the main stakeholders involved in bilingual programmes. In today's society, the learning and mastery of a foreign language is recognized as a necessary and indispensable skill for the new generations that will undoubtedly have to develop in social and professional environments in which to have linguistic competences in more than one modern language. In particular, to master a language of international recognition will be decisive in their lives. Although there are many efforts by public administrations, schools and families to achieve this goal, there is often a certain lack of coordination between the different stakeholders involved.
One of the groups that undoubtedly plays a prominent role in this issue of learning a foreign language and which, however, is often left out of the decision-making organizational circles and also of the academic research that is carried out on the achievements of bilingual education programmes, are families of children enrolled in public and private schools with bilingual programmes.